Forsatech is a subsidized government program to integrate students and grduates from the Arab society, who have studied or are studying technological professions, into the high-tech industry.
Milestones in the process:
Guidance through the process of finding a job.
Preserving and maintaining knowledge updates on professional knowledge.
Acquiring personal and professional development skills.
The program is geared toward the needs of the market, and is led by leading mentors in the industry. The knowledge and practical experience acquired by the program's graduates enables them to immediately gain access to jobs that require 2-3 years of experience.
The social, cultural, economic and technological environment is in the midst of one of the most significant revolutions in human history since the Industrial Revolution – the "Digital Revolution".
The advanced business technologies have significantly accelerated social and economic processes that are based on innovative business models, and are changing the way we experience life, from social media – Facebook  Instagram, YouTube, WhatsApp and more – through smart mobile phones, with accessible technological solutions such as email, cloud-based storage solutions, cellular applications, artificial intelligence, business intelligence, and more.
In recent years, we have seen an alarming lack of skilled workers in the hi-tech industry, in the fields of computer sciences and engineering. On the other hand, there are many graduates among the Arab community who have completed their studies in these fields and are finding it difficult to find work in the hi-tech industry.
This program is intended for both graduates in technology fields and employees who are interested, or have managers who are interested, in their professional training and promotion, among the Arab community.
The Forsatech program is run by Tsofen in the north, and Maof Human Resources in the center & south. 
Maof Group has been working in human resources since 1999. Maof is one of the top line of companies dealing with recruitment and placement, and also manages information-intensive projects. The company operates through 34 branches throughout the country, providing human resources management services to about 3,500 companies, and employs about 6,000 people.
---
Tsofen is a joint, Arab & Jewish organization that promotes hi-tech in the Arab society as a lever for economic development and the creation of shared society in Israel • Driven by a vision of a shared society, we aim for a fair representation of Arabs in Israel's booming hi-tech industry. • Our mission is to integrate Arabs into Israel's hi tech sector and to bring hi-tech centers to Arab cities. Tsofen brings together stakeholders from Arab municipalities, the Israeli government and the hi-tech sector, to nurture the human capital in the Arab society, promote the integration of Arab engineers in the industry, and foster the development of hi-tech hubs in Arab towns. 
Leadership: Sami Saadi and Paz Hirschmann, Co-CEOs • Dr. Ramzi Halabi, Chair of the Board of Directors • David (Dadi) Perlmutter and Prof. Ziyad Hanna, co-Chairs, Public Council. Recognition: Sami Saadi, Calcalist 100 Most Influential List, 2017 • The Marker 100 Most Influential List, 2017 • Abraham Initiatives Shared Life Award, 2018 • Walaa Ibrahim, Tsofen Head of Human Capital, The Marker 21 Women Who Change Israeli Hi-Tech, 2018
= = = =
Tsofen's pioneer work has made unprecedented impact, in key areas:
Nurturing the talent of Arab youth and young adults in STEM. In the last five years alone, the number of Arab students pursuing hi-tech degrees more than doubled(!) from less than 1,600 in the 30 years before 2014, to over 5,500 today.
Working with the business community to facilitate the integration of Arab coders in the workforce. Over the last decade the number of Arab engineers in Israel's hi-tech industry increased 16 times, from approx. 350 to over 5,600.
Developing hi-tech inside Arab cities. Since 2008, Nazareth became a hi-tech center, home to over 80 companies employing about 1,200 workers.
These developments are the outcome of Tsofen's intensive activities, including:
38 applied technological courses for college & university students and graduates;
More than 1,700 candidate placements in Israel's leading hi-tech companies
Exposing over 4,000 high-school students to the hi-tech industry and studies ; and dozens of ecosystem network events for Arab and Jewish hi-tech professionals.
Training and qualification programs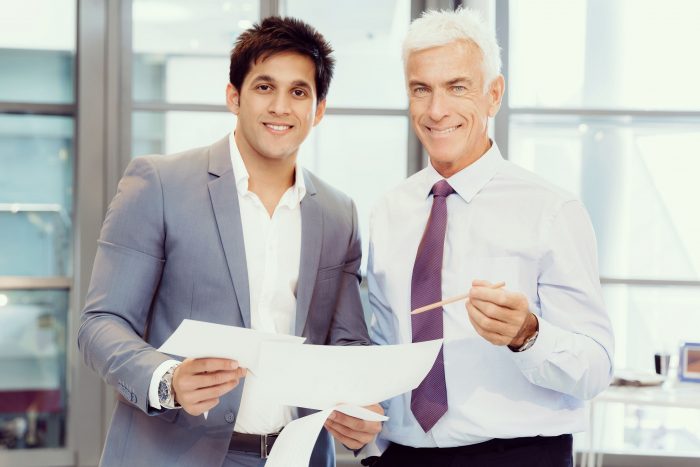 Candidates at Forstech who undergo training and qualification need personal guidance and mentoring both while searching for a job and during the first stages in the company at which they have begun to work.